This post contains affiliate links, which means that if you click one of the product links, I may receive a commission. Don't worry, you won't be charged anything extra. This just helps keep the lights on. Thank you for your support!
Lakanto Monk Fruit Sweetener is my most-used and loved keto-friendly product! As someone who follows a low-carb diet and loves desserts, monk fruit sweetener is an essential pantry staple in our household!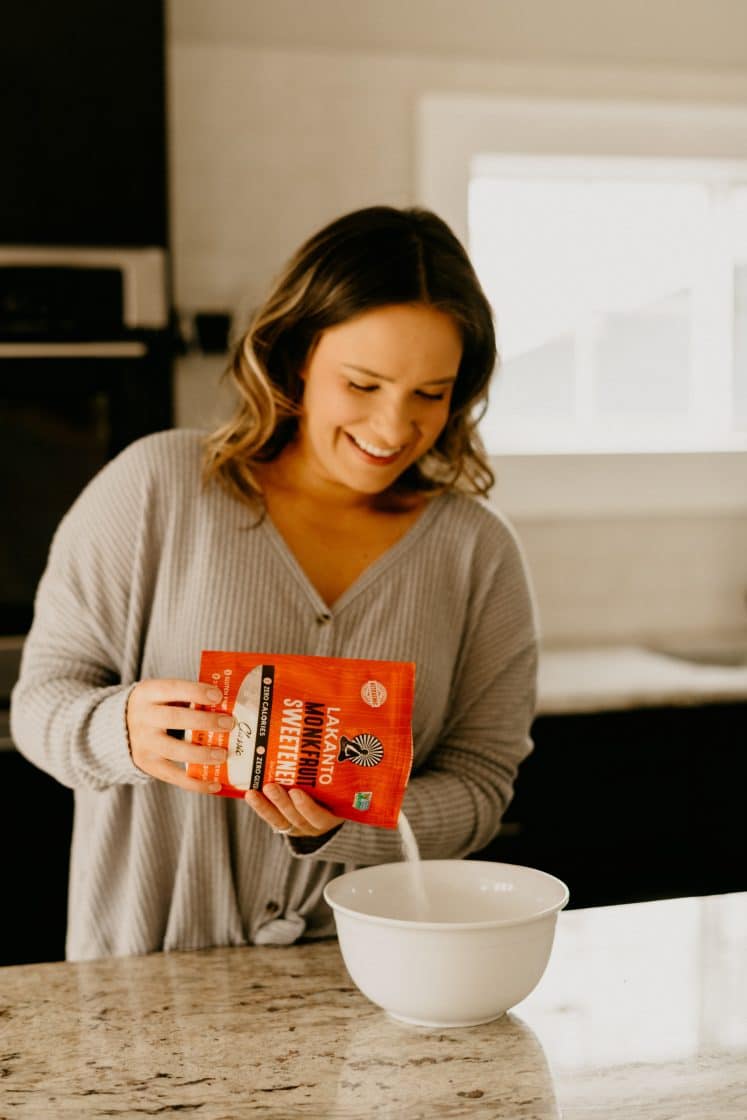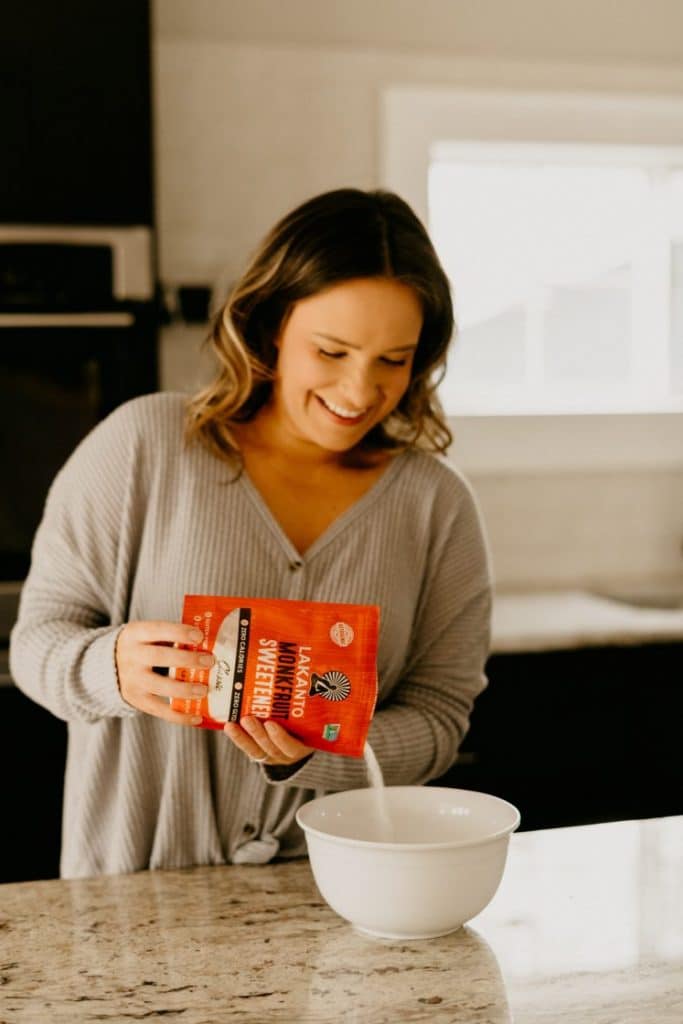 Why I Love and Use Lakanto Monk Fruit Sweetener
Unlike other low-carb sweeteners, Lakanto Monk Fruit Sweetener tastes exactly like traditional sugar and incorporates perfectly into recipes at a 1:1 ratio. I especially love that monk fruit sweetener is all-natural, net-carb-free, and can be enjoyed while continually remaining in ketosis!
I use monk fruit sweetener in virtually all of my keto dessert and keto fat bomb recipes and, having been a customer of Lakanto for a long time, can assure you that this product is a necessity if you follow a ketogenic, low-carb, paleo, vegetarian, and/or vegan diet and enjoy an occasional sweet treat!
---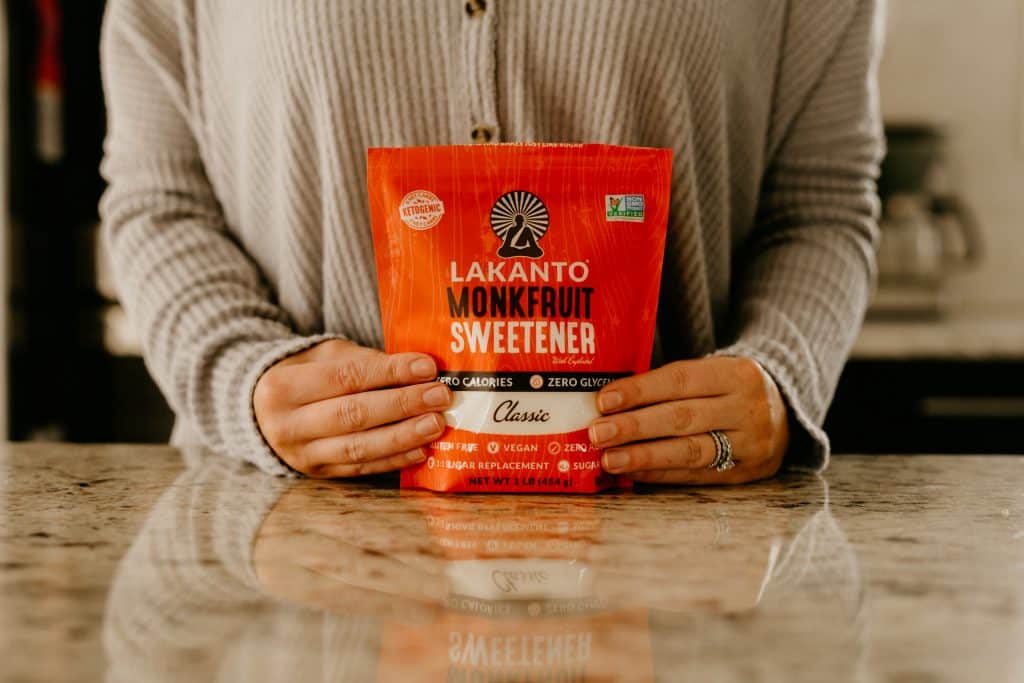 Nutritional Information of Monk Fruit Sweetener
Monk fruit sweetener is a net-carb-free sweetener that is diabetic-friendly and zero-glycemic, making it a perfect addition to your favorite recipes.
Lakanto Monk Fruit Sweetener is:
Derived from the luo han guo fruit and is an all-natural sweetener,
Net-carb-free, contains zero calories, and is GMO-free,
Free from natural or artificial flavorings, fiber, maltodextrin, or artificial sweeteners, and
Diet-lifestyle friendly and is compliant with ketogenic, low-carb, paleo, diabetic, candida, paleo, vegan, low-sugar, non-GMO, and all-natural diets.
For more information on the consumption and benefits of monk fruit sweetener, visit Lakanto's FAQ page here.
---
What's Included in the Taste Test Bundle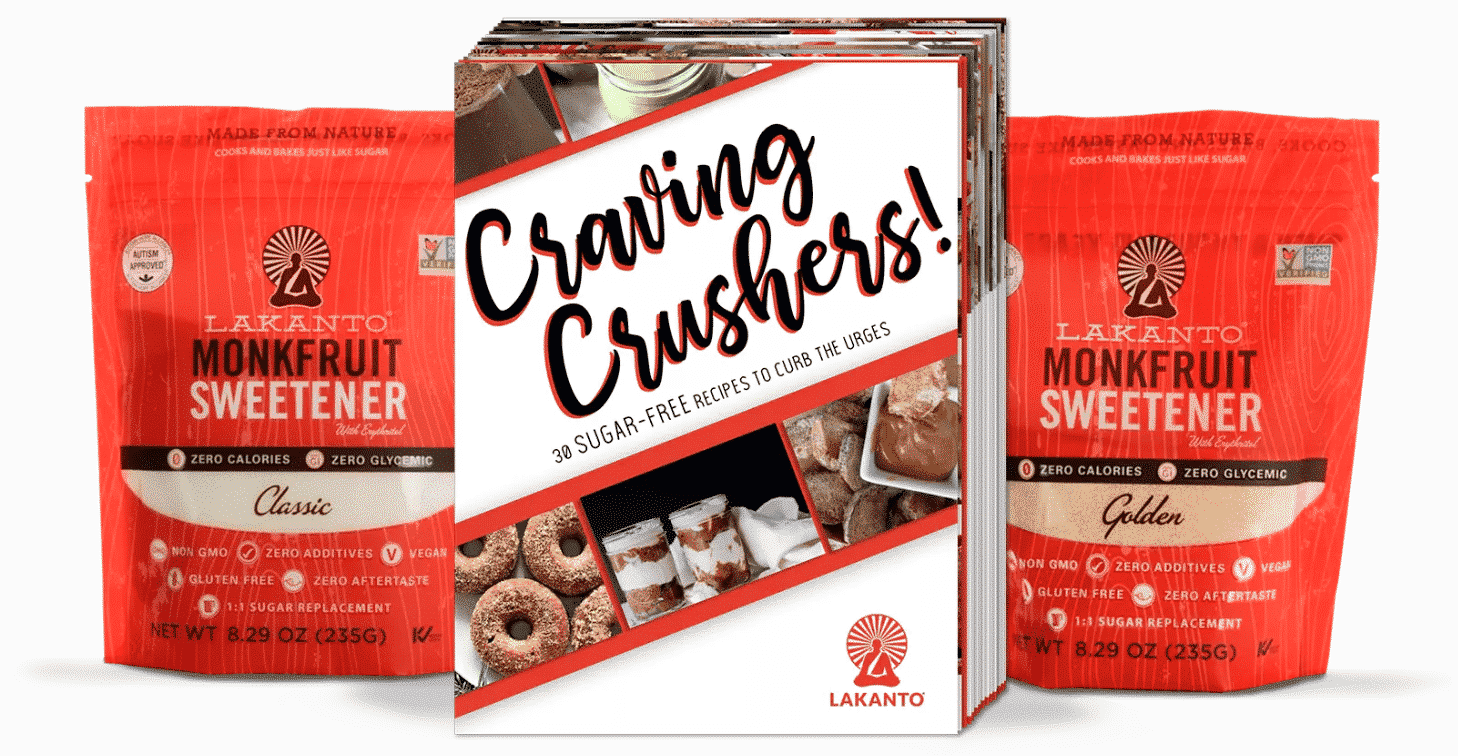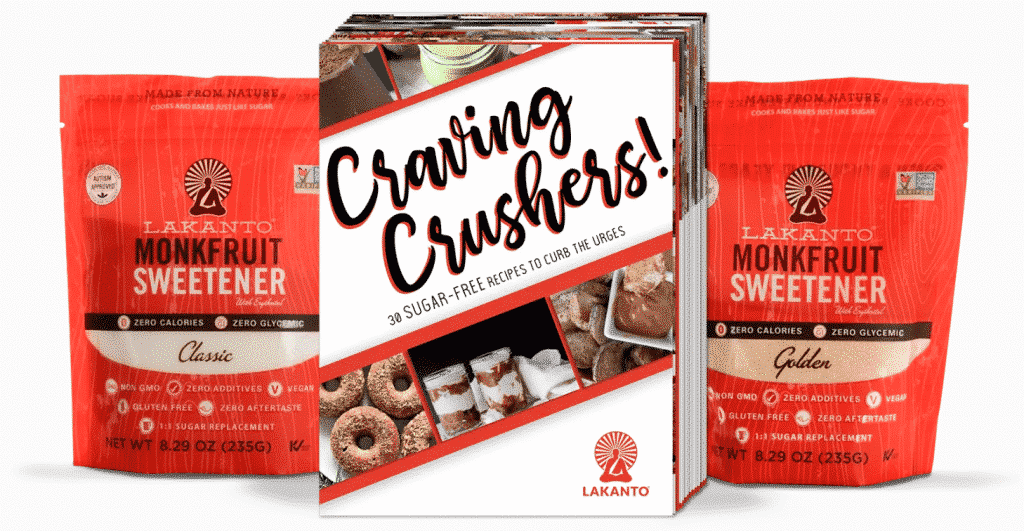 I have teamed up with Lakanto to offer you a Taste Test Bundle at a significantly discounted rate! Real Balanced readers will receive this Taste Test Bundle including:
One 235g bag of Lakanto Classic Monk Fruit Sweetener (regularly $6.99, bundle price $5.99),
One 235g bag of Lakanto Golden Monk Fruit Sweetener (regularly $6.99, bundle price $5.99),
A "Cravings Crushers" recipe eBook featuring 30+ recipes sweetened with monk fruit sweetener (regularly $9.99, bundle price FREE), and
Lakanto's Taste Test Guarantee!
Get the entire bundle for 50% off!
TOTAL COST: $23.97
COST FOR YOU: ONLY $11.98