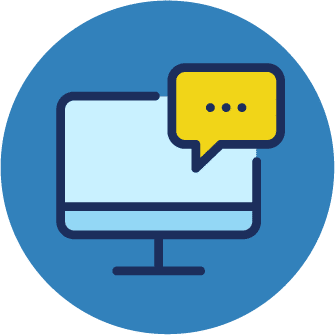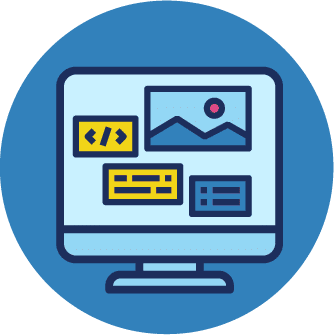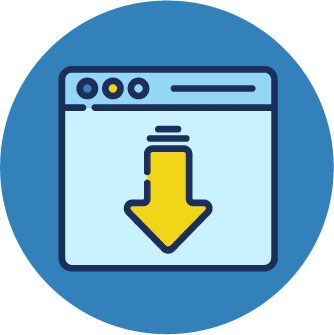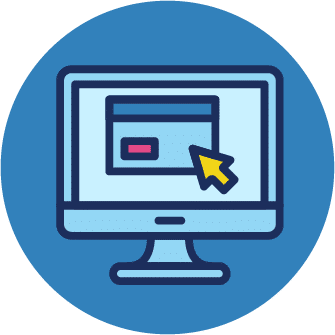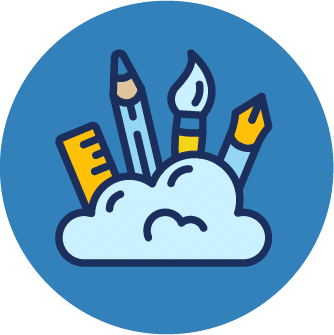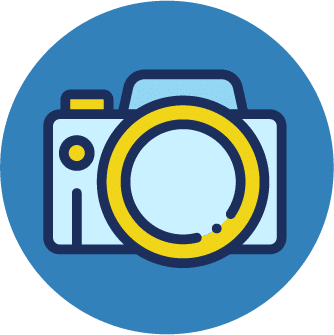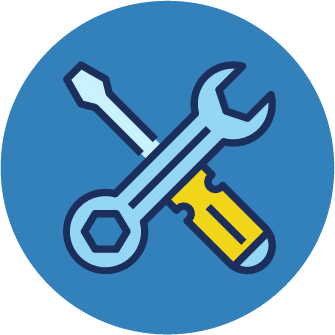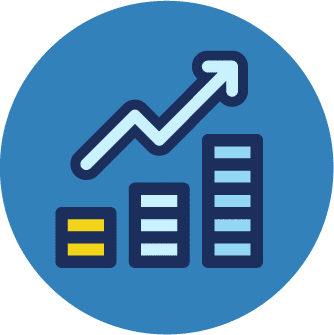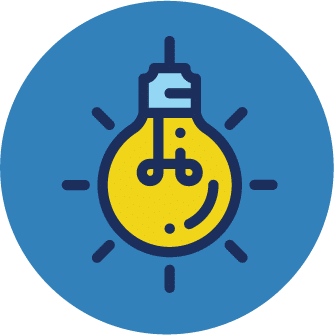 As a new blogger, the amount of resources on the internet can be quite overwhelming. Where to host, how to monetize, how to plan and schedule your content… the "guides" and "how-tos" are widely available, but can be challenging to navigate through.

To help combat information overload, I have create this "one stop shop" resource page to serve as an easy-to-read list for bloggers like you to find any and all information that you may need, because blogging for beginners should be easy and enjoyable! By having everything in one place, my hope is that you can easily find and implement my suggestions quickly and efficiently.

Some of these resources contain affiliate links. If you choose to use them, I will get a commission at no extra cost to you.
As an Amazon associate, I earn from qualifying purchases.

HOSTING
Creating a self-hosted WordPress site comes with a long list of advantages, the main one being ultimate customization. In doing so, you need a hosting service provider.
Choosing your website host is a big decision, but it doesn't have to be a stressful one. The most important criteria for choosing a great host is to choose one that will offer the type of support that you need. For me, that company is Agathon. They're absolutely incredible and help me with ALL of my hosting questions and dilemmas through providing support whenever I need it.
They're not just for food websites – ALL bloggers can (and should) take advantage of this awesome web hosting provider! Enjoy $15 off on your first month with Agathon.
If you're just starting out, other great options are BlueHost, HostGator, and SiteGround. SiteGround offers a lower price point that's perfect for newer blogs.


WORDPRESS THEMES
Learning how to make a website doesn't have to be an aggravating experience. One way to make the process of building a site WAY easier is through installing a theme. Luckily, there are countless WordPress blog themes to choose from for your site! Though all can be customized to fit your brand and aesthetic, themes offer great starting points when it comes to site set-up.
The first food blog theme I used on WordPress was the Foodie Pro theme from Feast Designs (purchased from Studio Press). This theme was incredible and allowed me to build my blog from the ground up. It was made specifically for food blogs!
My site's current look was custom-designed and -coded by Melissa Rose Design and Once Coupled. I LOVE the look of my current site. It's perfect for my brand and I'm so grateful to have grown both content-wise and visually!
Down the road as your blog grows, you may consider a custom theme built specifically for your audience and the content you provide.

WORDPRESS PLUGINS
There are A LOT of plugins available for WordPress. Plugins allow you to add different features and functions to your site that make the experience more exciting and robust for readers.
In keeping a food blog, I'd recommend plugins for creating recipe cards, adding affiliate links, adding social share buttons, improving SEO, backing up your website, caching, instant compressing images, anti-spam and contact forms. You can find all of my suggested food blog plugins here.

WEBSITE TOOLS
There are so many website tools that help with blog management, but my all-time favorite is ConvertKit. ConvertKit has absolutely changed the game for me as far as email management is concerned and was a vital component in growing Real Balanced into the blog it is today. With this platform, you can track lists, segment, filter, create campaigns, and so much more. Once you have your email list up and running, get the scoop on How to Grow Your Food Blog Email List in 3 Months.
Google Analytics is a necessity for every website out there. It's the best way to track your traffic and figure out which pages may need a little extra TLC. You need to use this tool to keep tabs on your site's performance.
Google Search Console helps you check indexing status and optimize visibility of your website. From the Search Console, you'll be able to determine if your pages are available via Google Search and which keywords were used to get to your site.
Ahrefs is a robust tool for optimizing your site for search engines. The main practice we use it for is to review a complete report of all backlinks from different referral sites to Real Balanced. This powerful tool also generates detailed site audits, keyword research, and ranking reports.
Great grammar is important in any profession, but even more so when you're a blogger! To keep my grammar in check and to be sure nothing slips through the cracks, my team uses Grammarly. This software can be added to your Google Chrome extensions bar and is excellent for detecting any errors that you may not pick up when writing and editing. It works on essentially any platform or website you visit!
Back to top

DESIGN AND PHOTOGRAPHY TOOLS
Visual design is a major part of blogging. To tackle design-heavy projects like eBooks, freebies, and other downloadables (and even site imagery and Pinterest pins), I would recommend Adobe. The most popular program is definitely Photoshop, but InDesign is my go-to for creating eBooks and other pdf-style materials.
For editing food photos, I use a combination of Adobe Lightroom and Adobe Photoshop.
If you're a beginner and don't yet have the time our resources to invest in or learn Adobe, Canva is a great place to start. It's a free resource that houses fully customizable templates perfect for anything you may need to design. Many people especially love Canva for simple creation of Pinterest pins!

CAMERA EQUIPMENT
When it comes to blogging, images are everything. Without good imagery, a food blog won't be successful. When I take charge of photographing my recipes, I use a few different pieces of equipment, starting with a professional camera. I use a Canon Rebel and a Canon EF 50mm f/1.4 lens. These two pieces work GREAT for me and produce really awesome shots. No matter which camera you choose, I recommend using a DSLR, as these are the best cameras for photography.
As far as supplemental photography equipment goes, I'd be nothing without my tripod, tripod extender arm, or step stool. These tools allow me to setup and take killer food shots, and I DEFINITELY recommend them! Additionally, there are some props that I recommend investing in for staging your shots. These include wood panels, contact paper, marble slabs, fabric or napkins, dishes, and cutting boards. Check out these 15 Tips to Instantly Improve Your Food Photography for some extra insight!


MONETIZATION
Once a blog is up and running, focus often turns to blog monetization. If you're wondering how to monetize a blog, there are truly an infinite number of ways. Here are a few things that worked REALLY well for me.
First and foremost, automation is KEY! Here's How Investing in Automation Increased my Profits.
Next, hiring a team allowed me to focus on the bigger picture and spend my time working on the parts of Real Balanced that I love. I highly recommend Outsourcing Work to Grow Your Food Blog.
Everyone likes making money while they sleep, right? Here are the Best Passive Income Ideas to Skyrocket Your Food Blog's Revenue.
Of course, there's one way that nearly every blogger makes a little side change, and that's through display ads. If you are interested in learning more about making money from ads on your site, here is the low-down on Food Blogging with Mediavine Ads, which is the company I personally work with to have ads on my site.
Last, but not least, social media isn't to be overlooked. Traffic means revenue, so here are 10 Reasons Why You Need to Learn Pinterest for Profitable Food Blogging. There are also many other platforms that shouldn't be ignored, like Facebook Pages, Facebook Groups, Instagram, YouTube, and Twitter.
Whether you have a food blog, business blog, or any other sort of site, these resources are all things that should make your learning journey an easier, more enjoyable one.

BUSINESS TOOLS
Asana is a project management web application that allows collaboration anywhere, anytime. It's designed to help teams organize, manage and track their work. With its free basic tier and multi-platform availability, it has been proven to be one of the most convenient project management apps out there.
GSuite is a set of productivity and collaboration apps made by Google. The most common applications we use are Google Drive, Google Docs, Google Sheets, and Google Forms. Because GSuite is completely cloud-based, teams with members from different parts of the world find it easier to share files, collaborate on documents and simultaneously edit spreadsheets.
iDrive is a cloud storage server where you can backup an entire drive including OS, settings, programs, files/folders, with contents and information structure intact and be able to restore multiple devices from just one account. iDrive also protects your files with 256-bit AES encryption ensuring the safety of your data from any malicious attack.
LastPass is a password manager application that stores encrypted passwords online. LastPass includes a web-based Vault and also includes add-ons for different web browsers. It comes with a mobile app too.
Stripe is an online payment processing platform enabling your app or website to accept credit card payments. It includes payment APIs for one-off payments, subscription payment, and fraud prevention.
Acuity Scheduling is a cloud-based appointment scheduling software enabling you to manage your schedule online. Acuity lets you automate appointment bookings by offering a real-time view of your schedule availability.
ClickFunnels is a web application that lets you create sales pages, lead magnets, and checkout pages. You can create multiple types of funnels and manage it entirely in one single application, including easy app integration.

OUTSOURCING
If you are ready to take your business to the next level and scale to new growth, you are ready to outsource. Even if you are only making a small amount of money, it can often be extremely beneficial to invest money back into your blog by hiring help for work like social media management, blog management, technical fixes, and so much more!
When you feel like you need assistance with your site, you will want to read all about how I outsource work for my food blog.