This post is sponsored by Goodwill. All opinions are entirely my own.
What's better than autumn?! Fall flavors (hellooo, PUMPKIN), crisp air, beautiful foliage, corn mazes, pumpkin picking, and so much more! Plus, there's one thing that stands out among the rest that makes fall my absolute favorite season of the year… fall FASHION!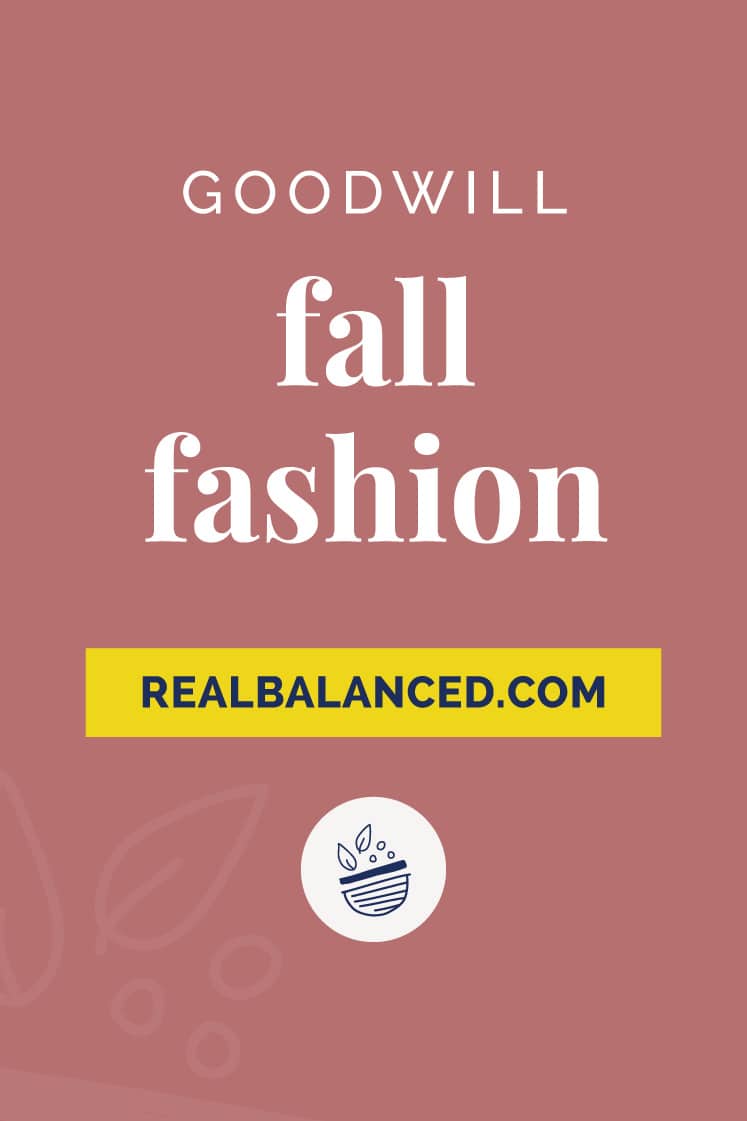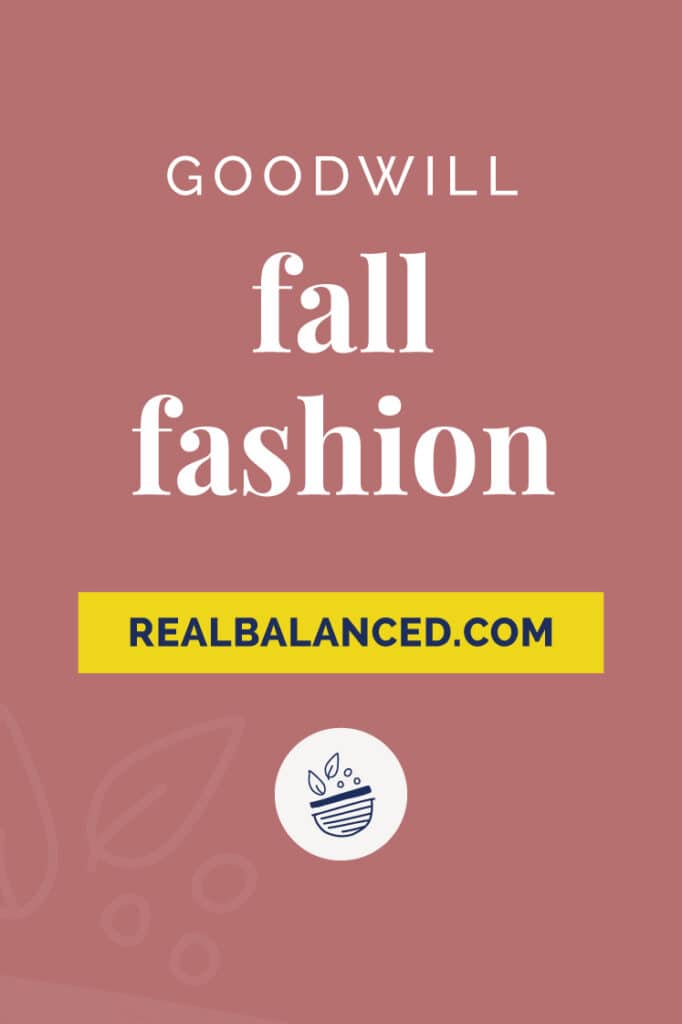 This season, as you prep your wardrobe and add some cozy, warm staples, consider heading to your local Goodwill to check out their inventory!
Shopping with Goodwill comes with so many benefits! From saving money, to helping the environment, to uncovering unexpected treasures, Goodwill is the perfect place to stock up on fall fashion favorites!
100 years of helping the community
Goodwill has been around for a whopping CENTURY. In fact, they're celebrating their 100th birthday on October 6th, 2019!
Did you know that the history of Goodwill includes much more than just selling secondhand clothing? Founded by Rev. Edgar J. Helms, "Goodwill Industries," as it was originally called, began as a business to employ those that couldn't find work. Mr. Helms created jobs for countless individuals by hiring them to salvage and rework donated goods for resale.
It's incredible to see how the company has changed and grown over the years, but has always remained a business that gives back and tirelessly helps the community.
Something that I find especially amazing is that Goodwill started in Milwaukee! As a lifelong Wisconsinite, I am so proud that Goodwill is based in the city I call home.
I have always loved supporting their cause, which is one of the primary reasons I visit Goodwill as I stock my closet with the ever-changing Midwestern weather!
After so many years of being business, there are now so many Goodwill stores in Wisconsin so it's never a hassle to find one nearby when I'm on the hunt for some new clothes!
My go-to favorites for Goodwill fall fashion 2019
I'm SO excited to head to Goodwill this season to stock up on fall items, especially now that my baby bump is quickly growing and I need some new clothes that actually fit my pregnant physique!
I'll first be heading to my local Goodwill in Milwaukee, Wisconsin, but because I love thrifting at Goodwill so much, I'll likely end up visiting more Wisconsin locations this season!
Here's what I'll be looking for at my Goodwill in Milwaukee, WI:
Big, cozy blanket scarves!
Oversized sweaters
Soft flannels, of course!
Black and/or brown boots
I'm looking for burgundy, plum, and sage green colors and plan to mix and match a few versatile items for a fun and on-season capsule wardrobe.
In one of my recent trips, I found this amazing H&M fall flannel that has great length (very legging-friendly!), is so warm, and is in like-new condition! I especially love that I can pair this piece with a plain T-shirt, some maternity jeans, and sneakers to stay comfortable and warm throughout this fall season!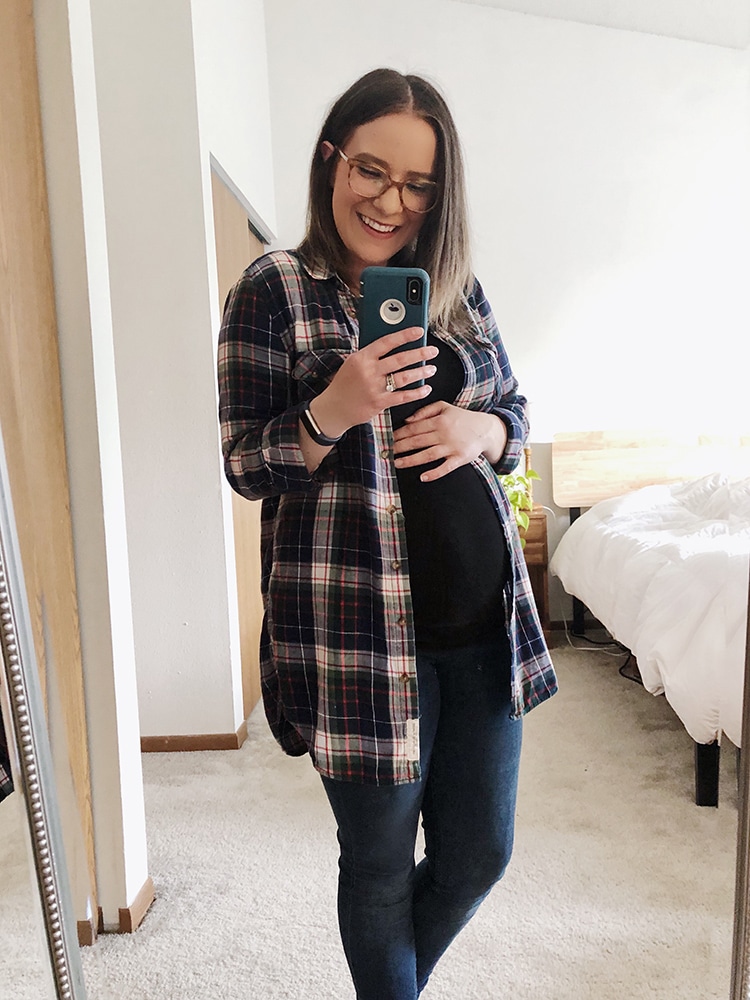 I also was SO excited to find another comfy fall flannel from Goodwill that I can easily layer with just about ANY solid-colored tee!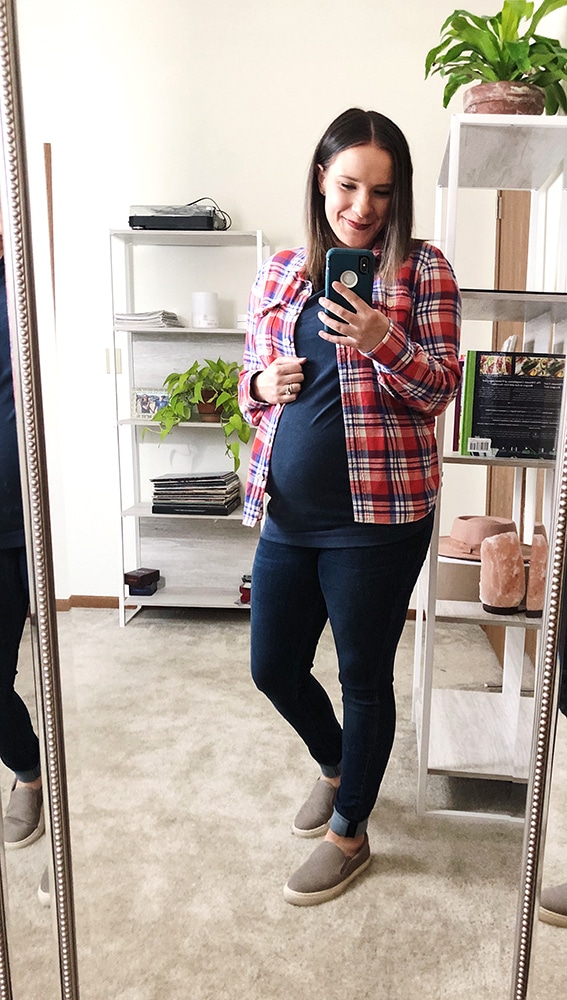 My Goodwill fashion finds are ALWAYS amazing, so I'm really excited to head back there to see what else I can find!
Goodwill is great for your closet, AND your wallet
There are so many pros to shopping at resale establishments like Goodwill.
This type of shopping, commonly referred to as "thrifting," is great for your wallet! It's a wonderful way to spice up your wardrobe without spending a huge chunk of change.
Shopping for fall is often pricer than shopping for other seasons (layers galore!), so choosing Goodwill is a great way to do that at a lower price point.
Plus, did you know that on top of their already low prices, Goodwill offers various sales throughout the week?!
When you're shopping, check the tags. The color of the tag can be an indication of an extra discount (like the day I went shopping, when pink tagged items were 50% off!).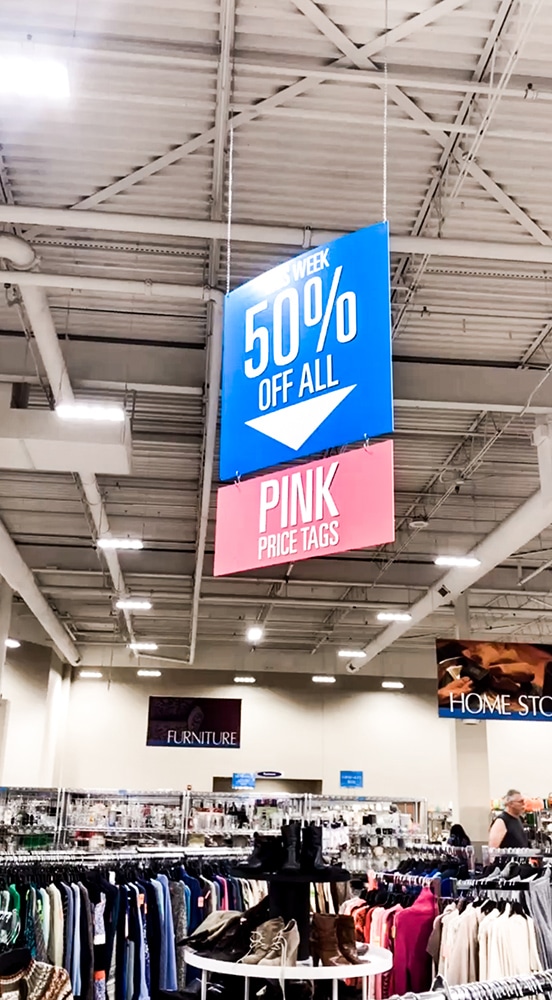 Environmental impact of Goodwill fall fashion
The benefits of shopping secondhand are great. Making clothing requires a substantial amount of natural resources and creates mass amounts of pollution. Plus, billions of pounds of discarded clothing end up in landfills each year.
Thrifting and shopping at Goodwill is a great way to make a positive impact! By shopping secondhand and cancelling your next mall trip, you're doing the Earth a major favor. I'm also always sure to give back by donating items that I no longer wear or use.
I love knowing that I'm supporting the environment through my sustainable shopping choices!
Stock your closet with Goodwill fall fashion this season! After your trip, be sure to share pictures of your thrift finds for fall!
Whether you're shopping at a Goodwill in Wisconsin or somewhere else, you're sure to find a ton of treasures.
Happy thrifting!
Reader Interactions